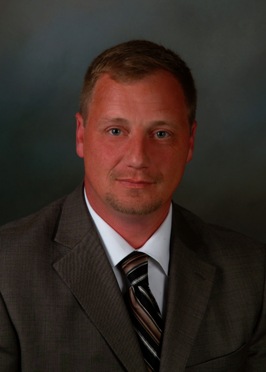 Associate Broker | Million Dollar Producer 2018 CENTURY 21 Surette Real Estate
CENTURY 21 Surette Real Estate
113 Silver Street
Waterville, ME 04901
Email Phone: 207-873-5634 Toll Free: 1-877-897-9143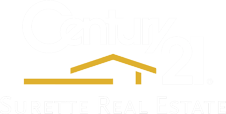 About James
The Northern Kennebec Valley area including but not limited to: Albion, Belgrade, Benton, China, Clinton, Fairfield, Farmingdale, Madison, Norridgewock, Oakland, Palermo, Pittsfield, Rome, Sidney, Skowhegan, Smithfield, Unity, Vassalboro, East Vassalboro, Waterville, Winslow.
CENTURY 21 Surette Real Estate opened for business as Surette Real Estate in 1978 on 113 Silver Street in Waterville, Maine. In 1979 the prior owner's Pat & Sandy Surette, purchased a CENTURY 21® franchise. The agency has a longstanding reputation in sales, especially in existing residential resales. In 1986 the agency was purchased by Michael Byrne and Courtney Blood. They retained the office location and company name. In July 1996, Pam Casavant became a partner of the firm and in January 2006, Jeff Jolicoeur became a partner of the firm. The agency has continued to grow and is recognized as a leader in the Central Maine community.
Our multi-million dollar team consists of 23 full-time real estate agents. CENTURY 21 Surette has ranked as the top CENTURY 21® office in Eastern New England and also as the top Maine office in the CENTURY 21® system for the last thirteen years. We have been a CENTURION producing office since 2003 and recipient of the prestigious President's Award. We received the Quality Service Pinnacle Award which is given only to those offices that, through a survey, are rated by their clients to offer the highest standards in Customer Satisfaction from 1996 through 2013. Our sales team consists of multi-million dollar producers.
We at CENTURY 21 Surette Real Estate welcome you to the Central Maine area. We are confident that you'll enjoy the quality of life and the friendly atmosphere the Central Maine Area offers. Our professional sales staff of 20 full-time associates look forward to sharing their knowledge and expertise of the Greater Waterville area with you. We at CENTURY 21 Surette Real Estate are proud of our honest reputation and personal service and look forward to assisting you in every way possible.
James's Testimonials
October 2017 - "We feel James Orr is an excellent real estate agent. He has put a lot of time,effort and research into waterfront properties that we were interested in. If he did not have the answer he would find it in a very timely manner. Jim always looked out for our best interest. He made things happen. Once he learned what our wants and needs were, we could trust his opinion of whether it was worth our time of traveling 5 hours to view them.We are very pleased with our waterfront [...]
~ The Oemcke
November 2017 - "James did a great job on selling my house. I had several showings on the property while it was on the market. I believe James did a great job with the pictures and marketing it online. If I ever sell again I would definitely use James Orr again and I would recommend him to anyone that is thinking about selling. "
~ Jamie Piper
November 2017 - " James Orr helped us sell a difficult piece of land. He was very professional, knowledgeable and accessible. He always acted in our best interest, communicated well and ultimately helped close the deal. Thank you James!"
~ Tarry Novellino
~April 2017 ~ "I would and shall recommend anyone interested in a real estate transaction to James Orr. I found that he was very knowledgeable and easy to work with. He has a strong work ethic and I appreciate his dedication while representing me."
~ Randall Liberty~
~November 2017~ "James Orr made everything so painless and easy, and as a first time home buyer I felt like James was there to talk me through the confusing parts and make sure I met my deadlines. Plus, i never felt like he just wanted to make a sale- he wanted to help me find the right home for me and my family. I could not have asked for a better partner in this than James!"
Sarah Johnson
~September 2015~ "James Orr was always very professional. He was very knowledgeable about, not only real estate transactions, but also houses themselves. He listened to what we were interested in, and was very helpful in finding and selecting a home. His help was crucial in navigating the purchase of the property. We were dealing with minor inspection details that could have killed our bank loan and also had trouble with the sellers. James was [...]
~Nehemiah & Jennica Nattress ~
~September 2015~ "James Orr was recommended for his hard work and dedication. He did a wonderful job. Very professional and very knowledgeable. James made the buying expeprience as easy as possible. I can't express enough how wonderful, knowledgeable, valuable he was in the house buying process."
~ Jason Richardson ~
~May 2017~ "I would recommend James Orr to anyone who is serious about selling or purchasing a new Home! His attention to detail and understanding of the selling and purchasing process made each transition for our family an easy and fun process to go through. His attention to our needs and wants could not be superceded by another agent. In our eyes he is the embodiment of what a realtor should Be! Now after the our process of purchasing our home is finished he is not our [...]
~ Scott and Donna McDougall~
November 2017 "My overall experience with James was more then I could ask for. He was so wonderful and I am very thankful that he was my agent!"
Katie Pelletier
~June 1, 2016~ "Our banker recommended James Orr. She said he was professional, hard working, treated all sales (big or small) as important and was respectful towards his clients and other in the process. Working with James was excellent. He walked the fine line between positive and supportive, while still giving us some hard truths to help us sell the property. He was always available, or prompt to get back. He was very patient and respectful with us and [...]
~ Nehemian Nattress~
James Orr's Listings