Partner/Broker | 2017 Century 21 Master's Diamond CENTURY 21 Surette Real Estate
CENTURY 21 Surette Real Estate
113 Silver Street
Waterville, ME 04901
Email Phone: (207) 873.5634 Toll Free: 1.877.897.9143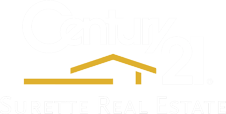 About Jeff
I service the Greater Waterville area with a strong emphasis on prompt, well informed responses to the needs of my clients. I have experience in Residential, Commercial, Investment, Waterfront Properties as well as Vacant Land and New Construction. Whether a first time home buyer, or considering a relocation, I have the experience and expertise to make your real estate transaction one you will look fondly upon for years to come.
Full-time Real Estate professional since September of 2001. Prior to my experience in real estate, I spent seven years educating the youth of Central Maine between the 4th and 8th Grade.
CENTURY 21® Quality Service Award Recipient 2002, 2003, 2004, 2005, 2006, 2007, and CENTURY 21® Pinnacle Sevice Award for service in 2008, 2009, 2010, 2011, 2012, 2013, 2014, 2015, 2016. President's Award 2016. Master's Diamond Award 2017. I earned a Bachelor of Science Degree in Elementary Education from the University of Maine at Farmington in 1995. Realtor Of The Year for Kennebec Valley Board of Realtors® 2011.
Customer Service is my top priority. Let me use my accommodating personality and commitment to success help you meet your Real Estate goals. When SERVICE matters to YOU... call ME! "To give real service you must add something which cannot be bought or measured with money, and that is sincerity and integrity." ~Douglas Adams
Jeff's Testimonials
~December 1, 2016~ "Jeff Jolicoeur was great. He was quick to communicate no matter what day or time. Very helpful with our concerns, especially Dad worrying about frozen pipes. "
~Harold Peck~
~August 2017~ "Two of the three agents I interviewed were good possibilities. Jeff Jolicoeur won me over when he talked about the need for good photos and when he said he hated giving owners the market value because it's most often a disappointment to them. Jeff told me upfront that the best possible photos are essential to the sale and he took the time to be sure every photo was carefully staged. Secondly, he was in touch constantly letting me know about every [...]
~Darlene Hibbard~
~February 2018~ "Highly recommended by two brothers that Jeff Jolicoeur is known to be extremely knowledgeable, pleasant, honest and always available. Our experience confirmed all of the above. We will definitely refer him to anyone looking for such a realtor. We loved working with Jeff. Prompt, professional and happy we chose you !!!"
~Albert and Jean Herron~
~June 2018~ "We have now completed 4 transactions together. Words cannot express our satisfaction with Jeff Jolicoeur. It seems as though every one of our transactions has had some sort of caveat along the way. He has always been able to help us make sound decisions, fostering positive outcomes for all parties involved. We will continue to use Jeff in any future property transactions that arise."
~Adam Murray~
~May 2018~ "It was a pleasure working with Jeff Jolicoeur throughout this whole process ,looked at many homes, was always on time, very professional, dressed professionally, pointed out beneficial pointers on homes that we might have overlooked,and was awesome when it came time for helping us get through the inspection process, and finally the actual purchase , would recommend Jeff to any one I encounter that is looking to buy or sell a home, was a great experience."
~Susan Hammond~
~July 8, 2016~ "Jeff Jolicoeur did an excellent job selling our home. He helped to develop a realistic price and when accepting an offer, he helped to counter offer a realistic price that was accepted. Jeff is very knowledgeable professional and pleasant to work with. I highly recommend Jeff for all your real estate needs. Jeff is a true professional. He delivered what he promised. He was easy to communicate with and kept us up to date on all the details of our sale. [...]
~Yvonne Baston, Fairfield~
~February 2018~ "Jeff Jolicoeur was patient and very understanding of our needs in a property. He was not pushy, which we greatly appreciated as first-time buyers. Instead, he let us arrive at some of our own conclusions about what we were looking for. But he was also full of helpful advice at every turn. We would definitely work with Jeff again. "
~Charles Butcosk & Diana Tuite~
~February 2018~ "Jeff Jolicoeur really knows the industry and the greater Waterville area. He gave us his price estimate and both offers were right in line with where he thought the house could sell for. This helped us price the house correctly and sell fast. We loved how he marketed the house and how he stage everything for pictures when we first advertised our home. He is a great realtor and someone you would want on your side to help sell or buy your home. "
~Christopher and Luar Harney~
~August 2017~ "I was really looking for someone that was motivated and who had a great sales record that also had great reviews. Jeff Jolicoeur fit that description to a tee with my internet searching. Jeff helped us sell the home as quickly as possible. I was out of state, so it was hard for me to know what was going on. Jeff made the process as easy for me as possible and was able to understand our finances and time frame that we had and made it work. We [...]
~Brianna and Matthew Morrill~
May 1, 2016 "As you can see I marked everything 'excellent.' If there was a higher mark than excellent Jeff Jolicoeur, would get it. I would use Jeff again in a heart beat. He was always available, and if not, he always got back in a timely manner. I would recommend Jeff without hesitation."
~Bill Cobb, Fairfield~
Jeff Jolicoeur's Listings