Partner/Broker | 2016 President's Producer CENTURY 21 Surette Real Estate
CENTURY 21 Surette Real Estate
113 Silver Street
Waterville, ME 04901
Email Phone: (207) 873.5634 Toll Free: 1.877.897.9143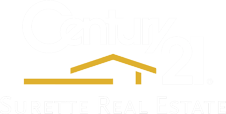 About Jeff
I service the Greater Waterville area with a strong emphasis on prompt, well informed responses to the needs of my clients. I have experience in Residential, Commercial, Investment, Waterfront Properties as well as Vacant Land and New Construction. Whether a first time home buyer, or considering a relocation, I have the experience and expertise to make your real estate transaction one you will look fondly upon for years to come.
Full-time Real Estate professional since September of 2001. Prior to my experience in real estate, I spent seven years educating the youth of Central Maine between the 4th and 8th Grade.
CENTURY 21® Quality Service Award Recipient 2002, 2003, 2004, 2005, 2006, 2007, and CENTURY 21® Pinnacle Sevice Award for service in 2008, 2009, 2010, 2011, 2012, 2013, 2014, 2015, 2016. President's Award 2016. I earned a Bachelor of Science Degree in Elementary Education from the University of Maine at Farmington in 1995. Realtor Of The Year for Kennebec Valley Board of Realtors® 2011.
Customer Service is my top priority. Let me use my accommodating personality and commitment to success help you meet your Real Estate goals. When SERVICE matters to YOU... call ME! "To give real service you must add something which cannot be bought or measured with money, and that is sincerity and integrity." ~Douglas Adams
Jeff's Testimonials
~June 30, 2016~ "Jeff Jolicoeur works well with other agents and agencies. We felt he always looked out for our best interest. He is very knowledgeable and explains information thoroughly. Very professional, polite and made selling our second home easy. Don't wast your time anywhere else. See Jeff first and get your property SOLD."
~Don and Cheryl Cushman~
~December 2, 2016~ "Jeff Jolicoeur is the best agent in this area. He spent countless hours helping us purchase our first home back in 2008 where we stayed for over 8 years. So when it was time to sell, he was the one we called. Jeff is always prompt and helpful in answering all of our questions, and he also guides you through the process and makes suggestions when you don't know how the real estate transactions and protocols are supposed to go. Thank you Jeff for going [...]
~Jenny King~
~July 16, 2016 "Jeff Jolicoeur is a full time agent, an agent you can trust and listens to you. Quick response to questions and if he didn't know the answer would get back to you in a timely manner. Goes above and beyond for a client 24/7"
~Judith & Larry Llewellyn, Winslow~
May 1, 2016 "As you can see I marked everything 'excellent.' If there was a higher mark than excellent Jeff Jolicoeur, would get it. I would use Jeff again in a heart beat. He was always available, and if not, he always got back in a timely manner. I would recommend Jeff without hesitation."
~Bill Cobb, Fairfield~
~March 17, 2017~ "Jeff Jolicoeur is a honest and professional realtor. The services he provided for the sale of my home at 461 Quaker Road, Sidney were beyond reproach. Thank you. "
~Joni M.Trask~
~November 22, 2016~ "Jeff Jolicoeur was very accommodating, professional and knowledgeable. I will definitely recommend Jeff to others."
~Michael Hein~
~July 8, 2016~ "Jeff Jolicoeur did an excellent job selling our home. He helped to develop a realistic price and when accepting an offer, he helped to counter offer a realistic price that was accepted. Jeff is very knowledgeable professional and pleasant to work with. I highly recommend Jeff for all your real estate needs. Jeff is a true professional. He delivered what he promised. He was easy to communicate with and kept us up to date on all the details of our sale. [...]
~Yvonne Baston, Fairfield~
~December 1, 2016~ "Jeff Jolicoeur was great. He was quick to communicate no matter what day or time. Very helpful with our concerns, especially Dad worrying about frozen pipes. "
~Harold Peck~
~June 13, 2016~ "Jeff Jolicoeur was just amazing! From start to finish he was thorough, fair, impartial and honest. I would and have recommended him to my family and friends."
~Stephanie Vargas, Waterville~
~April 2017~ "Jeff Jolicoeur is simply amazing. We had met with others in the past that didn't even come close to Jeff's professionalism and thoroughness. He was always available to answer my silly questions, even on Sundays he would get right back to me. Jeff made this process go so smoothly. I was prepared for an uphill battle, but we had two offers within 3 days and still had showings lined up. If you are looking for an honest and dedicated realtor, Jeff is #1. [...]
~Deanna Viles~
Jeff Jolicoeur's Listings